What do HubSpot web design agencies do?
Make simple, effective and attractive websites.
HubSpot web design agencies specialise in creating and designing websites that are built on the HubSpot CMS platform. This platform is a cloud-based content management system that makes it easy to create and manage a website that supports sales and marketing activities.
These agencies use the HubSpot platform in a number of ways. But for the most part, they'll produce a bank of modules and pages which can be used at will to construct the pages of your website.
They'll likely help you integrate your pre-existing software and technologies into a new website, ensuring that they speak to each other and share data accurately.
Alongside the software, many design agencies also offer branding, photography, video creation and content creation to support your website and increase its effectiveness.
You can expect to find:
Web development: Most agencies develop your website from scratch, or they can help you migrate your existing website to the HubSpot CMS platform.

Custom website design: Agencies will work with you to create a website that meets your specific needs and goals. This includes designing the layout, choosing the colours and fonts, and adding the content.

Search engine optimisation (SEO): Agencies can help you optimise your website for search engines so that it can be found by more people.

Inbound marketing: They'll help you develop and implement an inbound marketing strategy that will attract new leads and customers to your website.

Ongoing maintenance and support: Agencies can also provide ongoing maintenance and support for your website, so that it is always running smoothly.
What to expect from your ideal HubSpot design agency
Your ideal HubSpot design agency is the one you like working with the best. They deliver the exact product you need at a price you can afford, and they're easy to work with.
Beyond preference, there are five key expectations most customers have from their design agency of choice:
1. Expertise
This one goes without saying. HubSpot is considered easy to use and learn, but your design agency will still need to have the right kind of experience to make your project successful.
As HubSpot has grown in popularity, there are a whole host of dedicated HubSpot design agencies popping up, so finding one with years of experience shouldn't be an issue.
At a minimum, They should be familiar with the platform's features and capabilities, and they should be able to use them to create a website that meets your specific needs and goals.
2. A proven track record
The design agency you choose should have a great record of creating successful websites and happy customers. This means strong results and projects that achieve their goals.
A great way of finding an agency's track record is to look at their previous work or case studies. Normally, these are the examples the agency wants you to see, but you should be able to get an idea of them regardless.
3. Good knowledge of inbound marketing
The agency you choose should be able to guide you on and implement a strong inbound marketing strategy. This will ensure your website is optimised correctly for search engines, boosting the number of customers and leads that find your website organically.
You should also work with your agency to develop a wider content strategy that includes help with written content, video content and possibly social media.
4. Great communication and collaboration
Making a great HubSpot website isn't a one-way street. In fact, the best examples are made through close collaboration between the client and the designer.
You know your business, industry and customers. Your design agency will know HubSpot inside and out, and they'll know what makes a website successful.
With a collaborative and communicative design agency, you can be sure your ideas, expertise and feedback are listened to. You can also be sure they understand your goals and needs.
5. A price that's right
Every business has a different budget to work with when it comes to creating a new website. And when you start looking for a new design agency, you'll find that there is a big range of prices on offer. We'll explore those later when we compare agencies.
It's important to consider your needs and your budget. A great design agency will fit your price point, and they won't try to convince you to buy a package you really don't need.
Factors to consider when choosing a HubSpot web design agency
There are so many HubSpot agencies out there now, that at this point, you'll be able to find one that works in your industry or in one that is at least close to it.
With a specialised HubSpot web design agency, you can expect the people making your website to understand your industry, your target demographic and choose the right brand messaging.
This means a stronger website for you and far less time being spent understanding the basics. If you work in hospitality and you need a new website, a hospitality-specific design agency will already know roughly what you need.
Similarly, location is an important factor to keep in mind, especially if your business works at a local or national level. If you run a small selection of upmarket shoe shops in England, then an agency based in Germany is unlikely to be the best choice.
On the flip side, however, a multi-national HubSpot design agency with offices throughout the globe might be the best choice for bigger companies with big budgets and multiple localised websites.
Check that your design agency of choice offers ongoing support. This will either be included in the original price of a project or as an optional bolt-on service.
This support will mean any issues or changes can be dealt with promptly. It will also mean promotional, campaign and one-off pages can be built and set up correctly.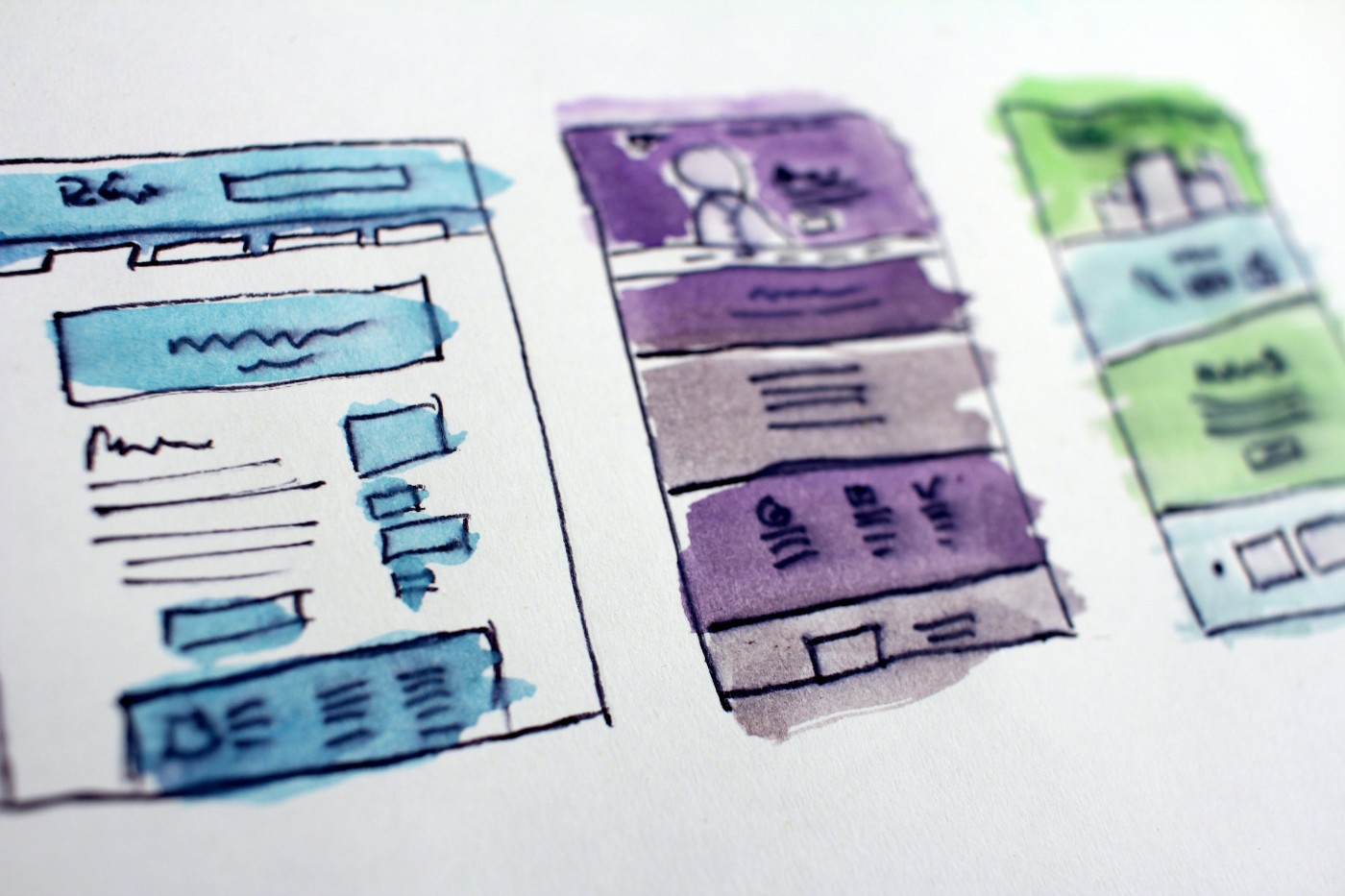 What makes a good web designer?
A great web designer will blend technical know-how with creative thinking and out-the-box ideas.
At a basic level, every web designer worth working with will have a grasp of coding, search engine optimisation and UX design principles. With these skills in hand, they'll be able to create a website that is fast, responsive and free of bugs.
Problem-solving is an absolute must for good web designers. Most website projects have some problem, issue or challenge along the way, and your designer will need to have the ability to respond and find solutions.
The truly great web designers have strong creative minds and marketing expetise. They'll know:
How to make a website look amazing
When to think outside of the box
How your website will feed into wider marketing activities
How to make you stand out from the crowd
Top UK HubSpot web design and development agencies
It's hard to choose the right HubSpot web designer, because there are so many of them! Here are some of our best picks. We've included a range of businesses, both large and small and some with specific focuses.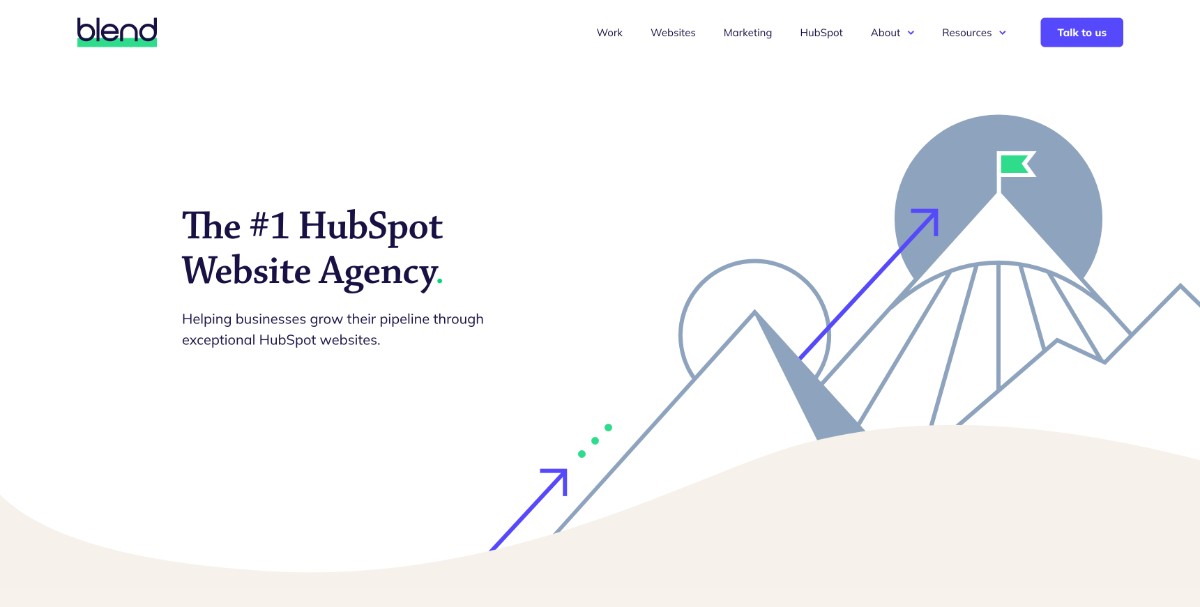 Blend are a prolific UK-based HubSpot web agency. They've produced over 120 websites on the platform and have worked with the CMS Hub since its release.
Pros:
5-time HubSpot Website Impact award winners
CMS Advanced Implementation Accreditation
Global clients
Large team
Cons:
No public pricing information

Huble are a huge, multi-national HubSpot marketing agency that offer a plethora of services. They've had over 500 HubSpot CRM implementations over 13 years.
Pros:
Proven global success
Wide range of product offerings
Lots of happy customers
Cons:
No public pricing information
Personalised service may be an issue in such a large company
Not industry-specific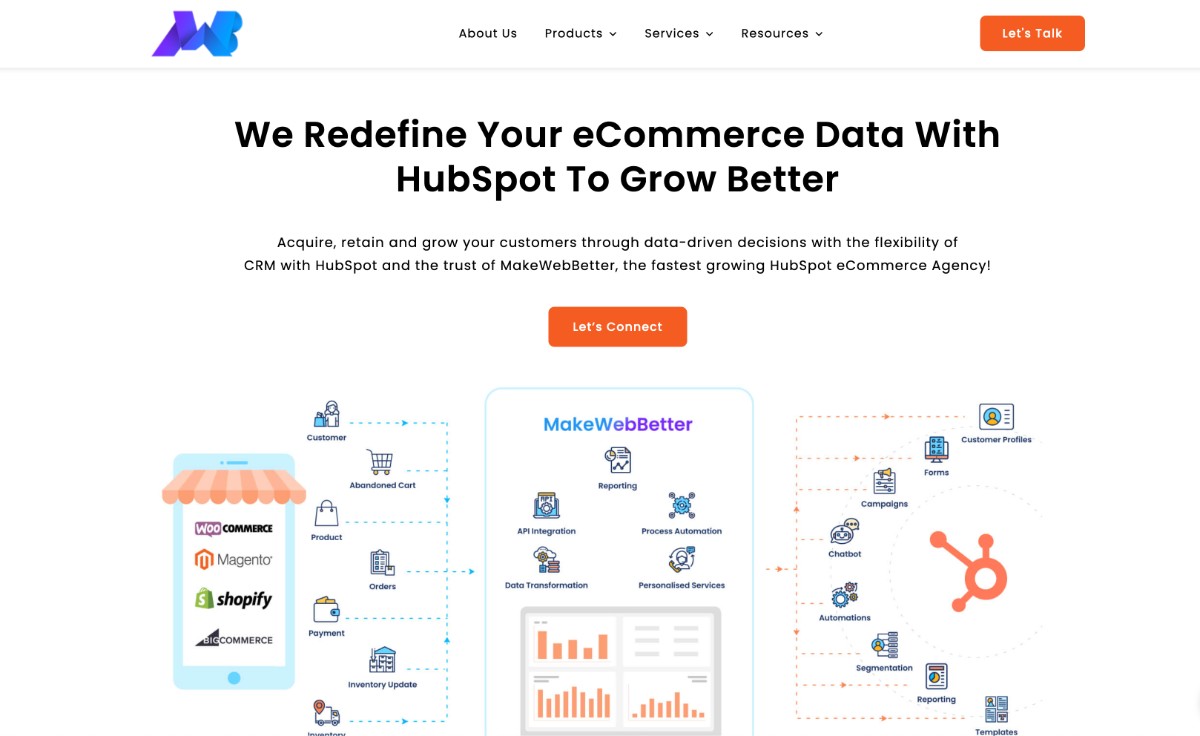 MakeWebBetter specialises in the creation and migration of eCommerce websites. They also have proven success in integrating various eCommerce software onto the HubSpot CMS platform.
Pros:
Great choice for eCommerce businesses
15,000+ customers helped
Website offers discounts and deals
Cons:
Probably not the best choice for full-service digital marketing
Not industry-specific

Veteran CRM consultants, Fuelius have been helping mid-market and enterprise clients for over 25 years with CRM implementation, integrations and marketing automation.
Pros:
Great choice for larger, complex businesses
Also offer Umbraco services
Seem like a caring and down-to-earth company
Cons:
Not a great choice for smaller businesses
Not industry-specific

6Minded are experts in both HubSpot design/implementation and inbound marketing. While still relatively young, they work across a select range of B2B industries to deliver strong results.
Pros:
Small and focused team
B2B specialisations
Simple-to-understand services
Cons:
No prices on website
Less experience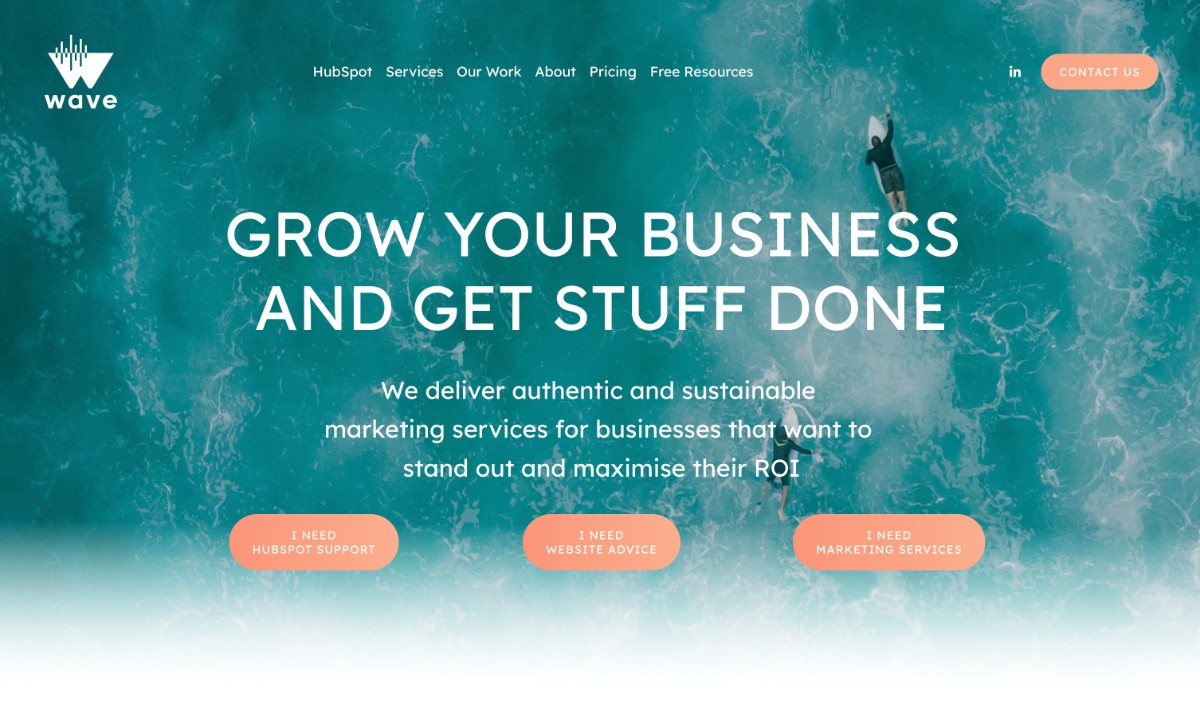 Wave Marketing are dialled in on all things website. Their services extend beyond web design to offer workflows, email support, integrations and custom services.
Pros:
Good choice for education, health or travel websites
Clear and simple pricing structure
Personalised service is guaranteed
Cons:
Very small team
Larger businesses may struggle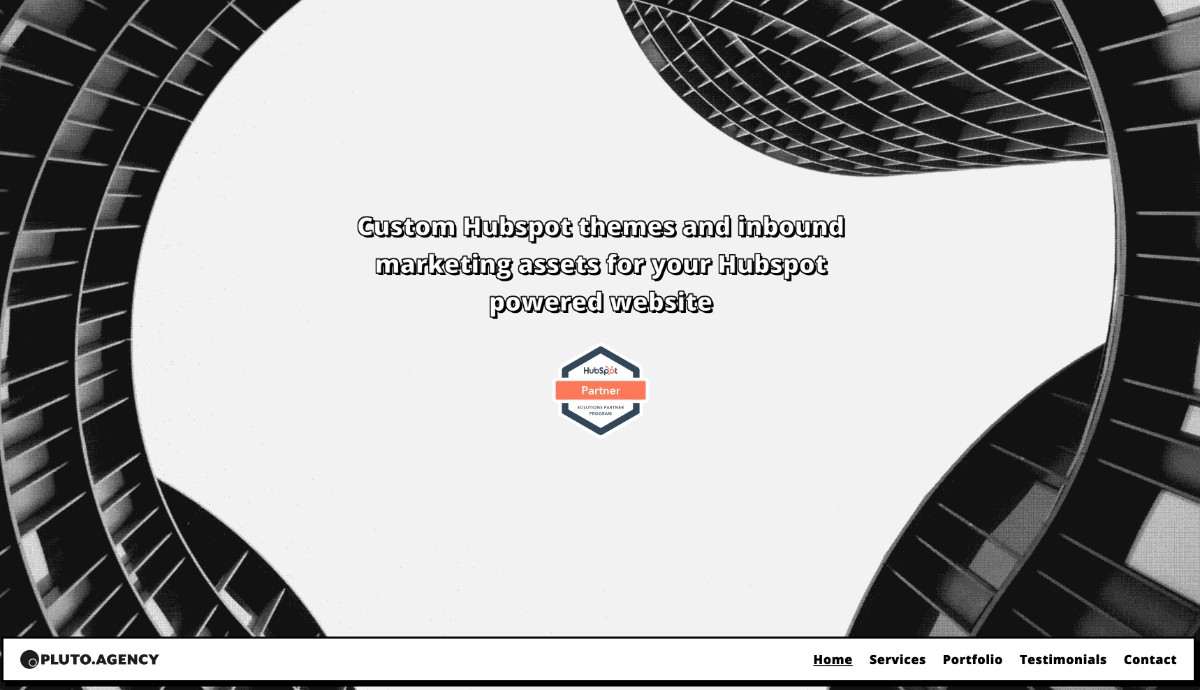 Pluto Agency are a small UK-based agency that work a little differently from most of the options listed so far. They specialise in custom HubSpot CMS themes and templates, offering a range of small and large packaged deals.
Pros:
Options for a smaller budget
Great if you only need a smaller site
Simple prices
Cons:
Very small team
Larger businesses may struggle
Less support for other marketing activities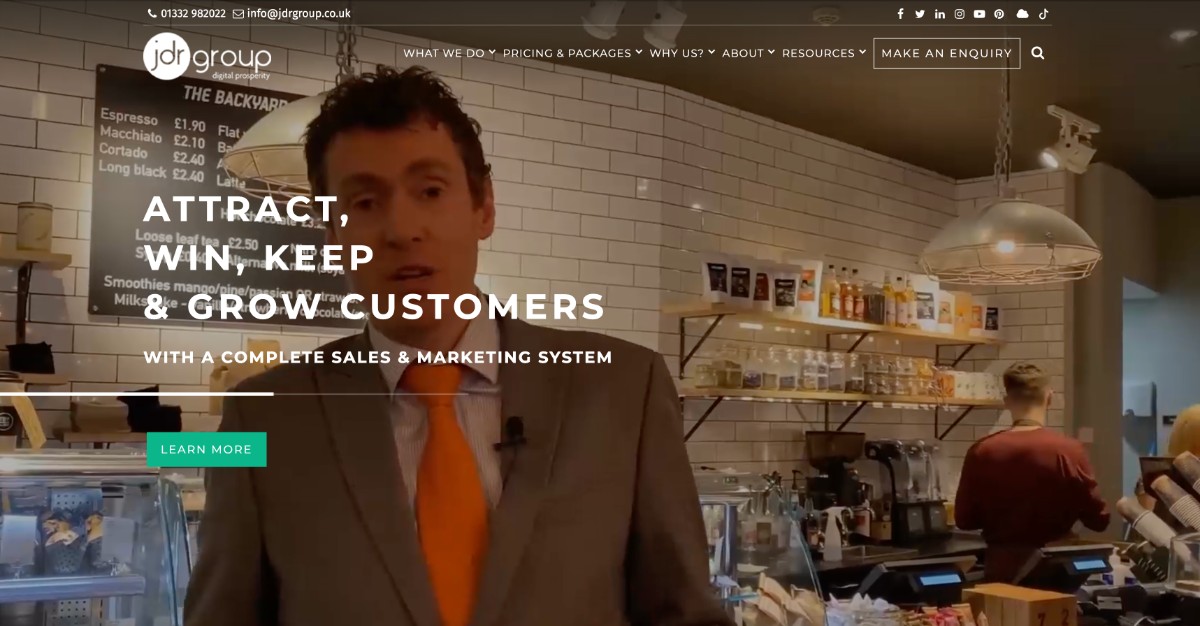 JDR Group are your classic full-service digital marketing agency, offering everything from HubSpot websites and automation, to strategy and sales training.
Pros:
Sales-focussed
Good option for small and medium-sized businesses
Experienced team
Cons:
No retainers or packages to choose from
No specific industry focus
Perhaps a little old-school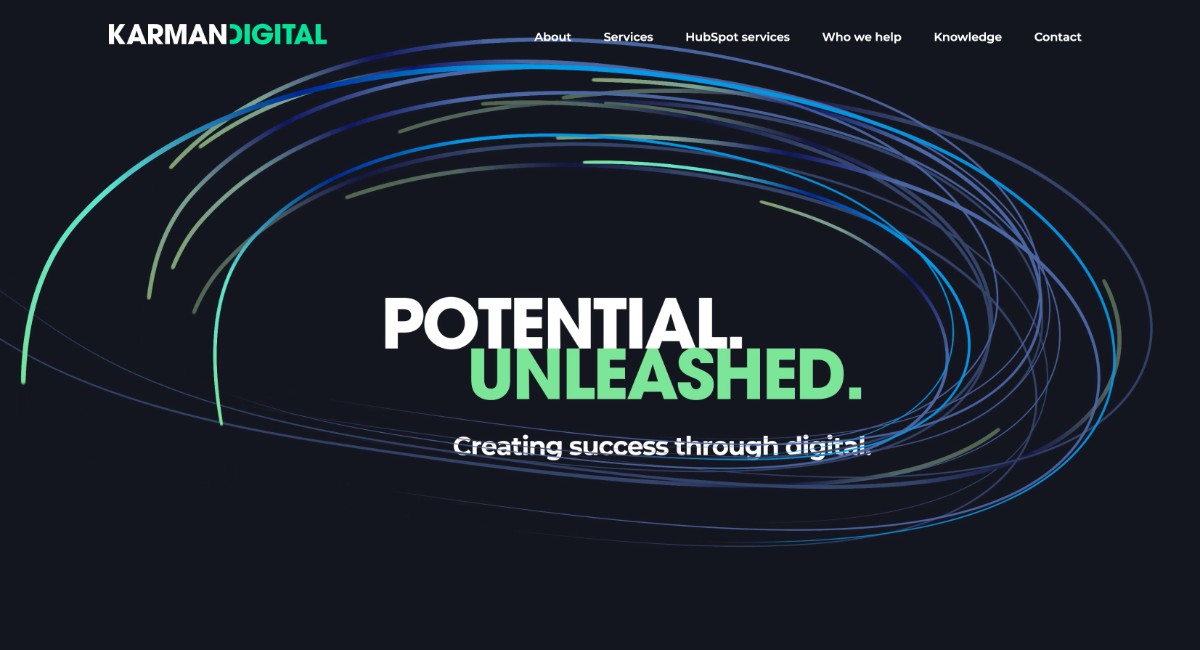 As the name suggests, Karman Digital focus on digital solutions, like website development and HubSpot integrations, but they do also offer general marketing services.
Pros:
B2B focus, with specialisations in finance, manufacturing and energy
Good option for technical website projects
Strong HubSpot focus
Cons:
No retainers or packages to choose from
Confusing website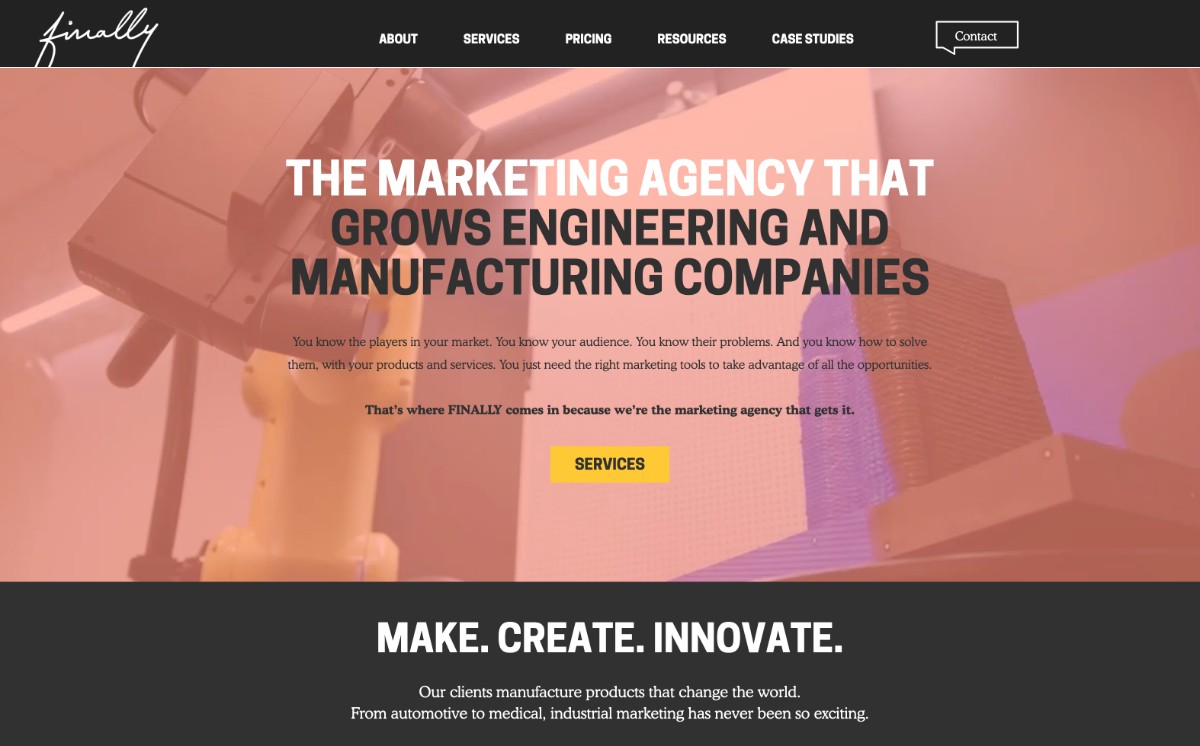 FINALLY Agency offer full-service digital marketing, but only to those in the engineering, manufacturing, and technology industries, or similar. They work with a range of medium-to-large businesses globally.
Pros:
B2B focus and experience
Strong campaign results
Clear pricing structure
Cons:
Not the best choice for smaller businesses
Relatively expensive
Benefits of a HubSpot Partner Agency
Whatever platform you decide to build your website on, you'll want to work with a company or individual who specialises in that platform.
HubSpot partner agencies, like those found on the HubSpot Solutions Directory, will have guaranteed experience and close connections with individuals from HubSpot. You can also check out reviews on sites like G2 and Clutch.
Working with this kind of agency means you'll be guaranteed a good service and, hopefully, strong results. Plus, these agencies are often able to find discounts and deals to help you keep costs down.
Final summary
By choosing any of the HubSpot Agencies on this list, you'll likely be in safe hands. Be sure to check their specialisations though, as chances are you'll be able to find a web developer experienced in your industry or one that focuses on your specific needs.
If you need an effective HubSpot website at a great price, we're a great choice. Betta Webs have a straightforward and transparent approach to HubSpot web development that customers find refreshing.